BW Gas Detector Suppliers in UAE
TCGroup is a leading BW gas detector supplier in the UAE.  The Brand is one of the leading names in the gas detection industry worldwide.  The detectors are made in Canada with strict quality checking. 
The gas detectors are a life-saving product.  Buying a sub-standard product or a product that is not known may risk the operator's or worker's life.   Similarly, depending on a new brand name that is having an inconsistent performance also gives the same result.  If the product is not stable or consistent while producing a result of a check, that means the user is taking a risk of his own life.  It is very rare that one escapes from a poisonous gas containment area if not checked before entering.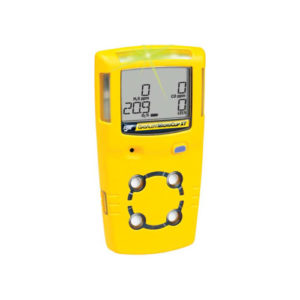 Multi-Gas Detector Price in UAE
Even though the presence of gas is evident in a chamber, most of the time even for an expert it will be a difficult task for identifying a specific gas.  The reason being most of the gases are odorless or plain.   In this situation, the solution is a multi-gas detector. 
The price of a single gas detector and a multi-gas detector has a sizeable difference.  In a broad sense, the price of a multigas detector is four times higher than a single gas detector.
At TCGroup, we offer a competitive price in single-piece orders and a special trader price for bulk quantity orders.  The beneficiaries of bulk orders will be traders and offshore companies who have a larger consumption volume.  Also registered customers get a special price.
Honeywell Gas Detector Suppliers in UAE
Initially, BW Technologies used to manufacture and distribute gas detectors in the UAE as a stand-alone company.  The business was taken over by Honeywell in recent times.  As a result, the combination of two great brand names improved the trustworthiness of the product in the market.  Now the product has greater acceptability in the gas detection segment.
Types of BW Gas Detectors in the UAE
There are categories and subcategories of different types of gas detectors.  The following are the types of BW Range of gas detectors available in the UAE:
Single Gas Detectors:
GasAlertClip Extreme

GasAlert Extreme

BW Clip
Multi Gas Detectors:
GasAlertMicroClip XT

GasAlertMicroClip XL

GasAlertQuattro

GasAlertMax XT II

GasAlertMicro 5 Series

GasAlertMicroClip X3
BW Gas Detector Suppliers in UAE