We have been a leader in top quality safety equipment distribution with superior service since 2003
The Group started as Three Colours Safety Equipments Trading LLC in the year 2003 and is serving its customers exceptionally since then. Its an ISO 9001 certified company now and we succeeded in diversifying its operations gradually by opening group companies in Spain, India, Hong Kong,  Sharjah Emirate and neighboring Emirates in UAE.  We have loyal business partners who represent us in Abu Dhabi Emirate as well.
As our tag line says  "RELIABLE"… "REACHABLE", we have established ourselves into the thoughts of our esteemed customers a RELIABLE source for all their needs pertaining to services and products offered by us. Not only Reliability, we are REACHABLE in all means of business terms too as our customer vouches.
Surveys, Trainings and Offers
Backbone of our company is its techno-commercial team members with a professional approach in the fields of technical, marketing and administrative areas of any business dealing.
Our products and service scopes are of market leading ones and are capable of delivering performance as per the set benchmarks.
Seamless shopping experience
We provide our customer with seamless service that is 24×7 through our online channel partner. This enables convenience,  multiple options to select from, to avail special price and or offer prices. Also, this helps customer to review what other customers of the product says along with convenience of "no waiting or crowd". Moreover, online purchase has an edge of faster price comparison before making a decision. Visit our channel partner www.trooppy.com to shop.
Sophisticated machines and devices, Allied Services, PPE products, Performance Enhancing tools, Work wears, Branding products, Industrial wears, accessories etc. are few of our areas of performance as a group.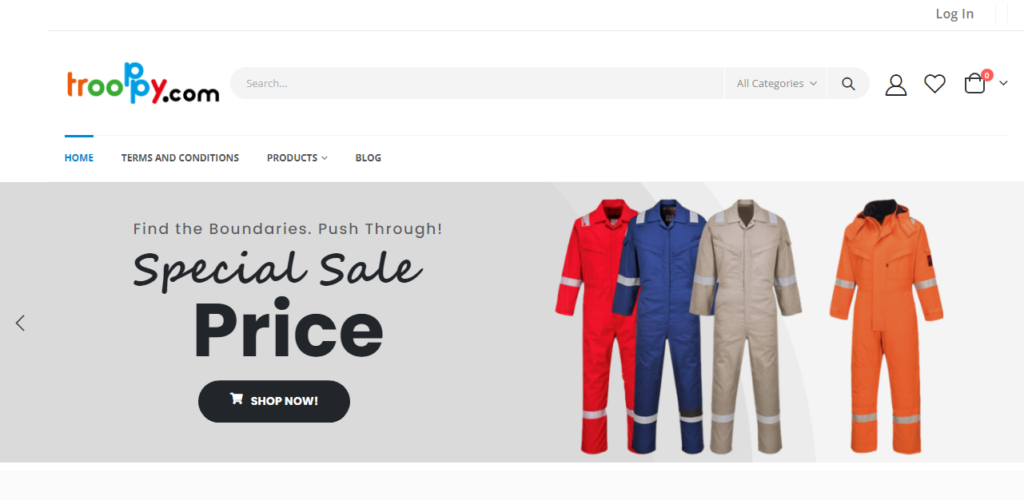 In order to implement the policy of "right things at right place at right time", we do preliminary studies at our customers premises / work areas to come up with the most appropriate solutions and products that make a business sense and create a win-win situation.